The Forgotten Women in Architecture and Construction Work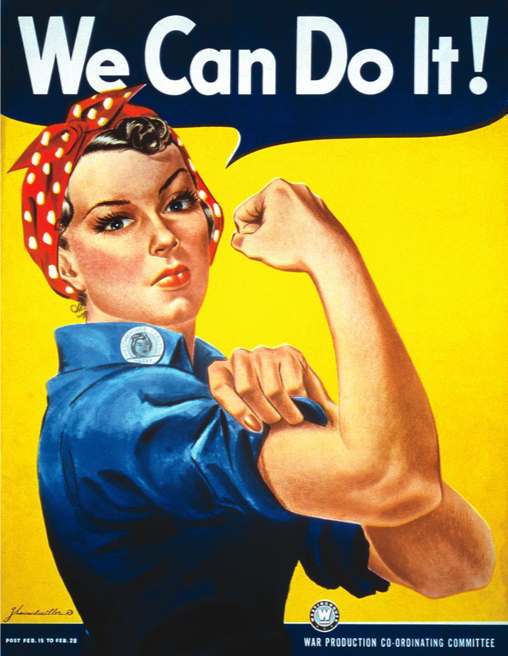 The Forgotten Women in Architecture and Construction Work
By John Thomas, JD, LLM, MPH
Nearly everyone knows about Rosie the Riveter, the women who built ships during WWII.[1] These days, many people know about Laura the Luthier, the women who built American guitars during WWII.[2] But, what of Abigail the Architect and Constance the Construction Worker? And, what of the other women lost to other periods of time in the history of the design and fabrication of homes, office buildings, bridges, and the other structures that enrich our lives?
This two-lecture course aims to shine a light on the contributions of women in architecture and the building trades.
Lecture I.
This lecture reviews the role that women have played in architecture and construction work throughout recorded history. It begins with a discussion of the earliest account of women construction workers in Medieval Europe[3] and proceeds through description of the role of women in the modern construction industry.
This lecture also reviews the role of women in architecture, beginning in Medieval Europe and ending in the present era. In addition, this lecture focuses specifically on the contributions of these women:
Norma Merrick Sklarek
Eileen Gray
Lady Elizabeth Wilbraham
Lilly Reich, Louise Bethune
Marion Mahony Griffin
Plautilla Bricci
Sophia Hayden Bennett
Lecture II.
This lecture focuses on the women architects and construction workers during WWII, and particularly on London's Waterloo Bridge, which historians have recently proved was built by women during WWII, and London's Walthamstow Assembly Hall, the famed concert hall completed in 1943 and the site of the recording of all of Decca Records' most acclaimed classical recordings, from the works of Benjamin Britten, to Pavarotti, to Yo-Yo Ma.
This lecture references archival documents, museum artifacts, and oral history recordings of some of Walthamstow's oldest residents.
In honor of International Women in Engineering Day, 2018, the United Nations Educational, Scientific, and Cultural Organization (UNESCO), in partnership with the Women's Engineering Society, hosted the audio of this lecture as a podcast here (scroll about halfway down the page): http://www.inwed.org.uk/events-2018.html.
[1] "Rosie the Riveter," History, https://www.history.com/topics/world-war-ii/rosie-the-riveter.
[2] John Thomas, Kalamazoo Gals: A Story of Extraordinary Women and Gibson's "Banner" Guitars of WWII (Staunton, Virginia: American History Press, 2013).
[3] Shelley E. Roff, "Appropriate to Her Sex"? Women's Participation on the Construction Site in Medieval and Early Modern Europe 109, in T. Earenfight (Ed.), Women and Wealth in Late Medieval Europe (The New Middle Ages (2010).